Automate your Inbound Call Centers traffic
Optimize work force and provide
better Customer Experience with the new generation of inbound call centers
Empower call center teams and managers
Managing inbound call centers efficiently requires managers and agents to use real-time data from the contact center solution - in a clear and intuitive way - to maintain the SLA CX the business strives to achieve. Inbound call centers must unify their workflow to simplify agents tasks, provide positive customer experience - while maintaining an efficient operation.
Inbound call center game-changing tools
Interactive Voice Response
IVR allows callers to navigate within the telephony menu to reach the desired team, while maintaining speed, efficiency and friendliness.
Enhancing the IVR with business Intelligence can reduce call durations dramatically, off-load callers to off-line channels and improve customer satisfaction.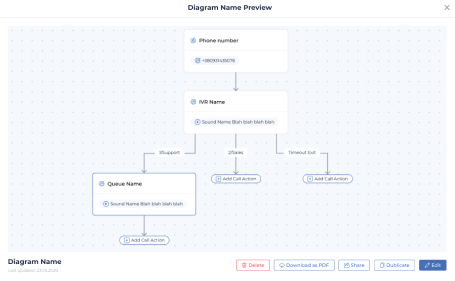 With time-based dynamic IVR you can easily manage the business operating hours, while providing self-service tools off-hours.
Configure specific Holiday dates & times, weekend operating hours - all configured once and for good for the hassle-free error-free continuous business hours and holidays.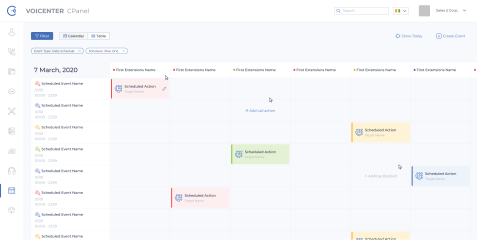 Manage callers on hold, distributing them to available agents in the order received, while providing managers the real-time visibility and tools to manage the daily routines and peak times.
Advanced Skill based routing to prioritize agents in the same queue by their skill, or automatic queue weight to prioritize the call between different queues taking maximum waiting time into consideration.
The system offers automated callbacks to abandoned callers, exit options, music, announcements, and much more.
Inbound call center game-changing tools
Dynamic Announcements & Music on hold
Easily set audio prompts to organize the callers by the number, queue or IVR they called, the waiting period, and much more.
The most common, best practices examples are announcing promotions on the sales queue, or offloading to self-service channels in support queues.
Automate your IVR to improve efficiency, customer experience, and agent satisfaction. Transferring callers to the correct department by use of their information and communication with agents. Examples of this information include their language, status, last agent they spoke to, purchase history, and a plethora or other information pieces existing in the CRM and other business applications.
Avoid missing calls during off-hours or peak times by allowing callers to leave a voice message. By automating voicemail into your business workflow or email box, the burdens and glitches of manual message checking is eliminated.
Pop-up screen notifications
Shorten caller introductions and system scanning, with pop-up screen notifications that provide simplicity and flexibility.
Improve callers experience and avoid frustrating hold times. Allow them to request call backs to speak with a live agent
Select your solution
When we strive to become better than we are, everything around us becomes better too
Business phone system
Perfect match to your office needs and performance
Cloud contact center
Implement a state of the art contact center system for your teams
Management tools
Receive tools to supervise your business operations