Voicenter Cutting Edge Technology
For the last 15 years we've been building
the most innovative Cloud Communication and CCaaS platform to help organizations optimize operation & improve
Customer Experience.
Our cloud-first technology is built to offer unparalleled performance, reliability, and security. By leveraging the power of cloud computing, we have created a system that can quickly and easily scale to meet the demands of our clients.
We use cutting-edge tools and techniques to ensure that our system remains stable and performs optimally. Our team of experts constantly monitors the system to identify any potential issues and address them before they can cause any disruption to our clients.
One of the biggest advantages of our cloud-first technology is that it ensures the highest levels of security. We use industry-leading encryption techniques to protect our clients' data, and we regularly perform rigorous security audits to identify any potential vulnerabilities and address them before they can be exploited by malicious actors.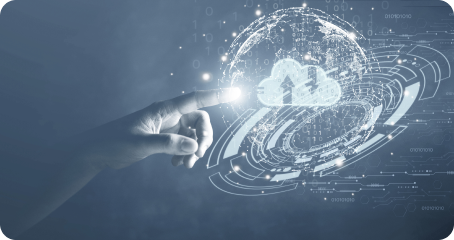 Topologies flexibility enables business flexibility
At the heart of our platform is a commitment to interoperability and flexibility. We understand that businesses today use a wide range of infrastructure and networking solutions, and we have designed our platform to seamlessly integrate with any of them.
Whether you are using a multi-vendor infrastructure, a complex distributed network, or multiple topologies, our platform can be customized to meet your specific needs. We use standard protocols and customized integrations to ensure that our platform fits seamlessly into your existing infrastructure, eliminating technical barriers and vendor-locks.
This approach not only ensures a successful deployment but also makes our platform future-proof. As your business grows and evolves, our platform can adapt to meet your changing needs, without requiring a complete overhaul of your existing infrastructure.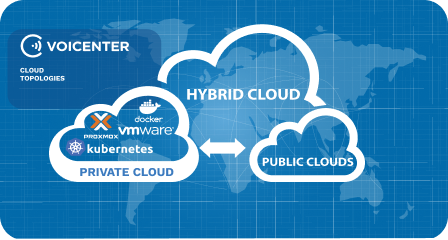 Our on-site installation and hybrid solutions are simple to deploy. These are based on leading technologies such as Docker and K8s (Kubernetes), among a host of other virtualization technologies used by most modern IT teams.
Our R&D teams are entirely full time in-house, actively working on our future roadmap. We maintain a fully Secured Software Development Life Cycle process, to ensure that only high quality versions are rapidly launched to production on a weekly basis, enhancing our offering continuously with generic features for everyone to enjoy.
We are always excited to help our customers integrate our technology, assist in handling their systems, offer professional services, and tailor-made projects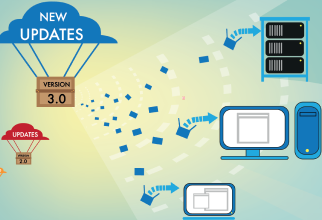 Voicenter range of expertise
Our teams are led by the top senior engineers in the industry with extensive knowledge and experience in a wide range of expertise:
Scalable resilient solution that flexibly
works in any business environment
Analytics
BI
Reports
Dashboards
Marketing
AI
Data
Config
Real Time
Big Data
Recording
SFTP
Signaling
Opensips


API
Products
Rest HTTP API
RealTime WebSocket
WEB Hock Integration
Interfaces
WEB
Dashboard
Cpanel
Admin Portal
Websites SDK
Softphone
Windows
Chrome Extension
Android
IOS
Other Technologies
IM
SMS
Telegram
Glassix
WhatsApp
ManyChat
Commbox
Any MSRP
Signal
Other
CRM
Other
Open API

Automation
Select your solution
When we strive to become better than we are, everything around us becomes better too
Business phone system
Perfect match to your office needs and performance
Cloud contact center
Implement a state of the art contact center system for your teams
Management tools
Receive tools to supervise your business operations