GET
cost effective
Phone Services
Cloud telephony services that will upgrade intra-organizational communications and save on expenses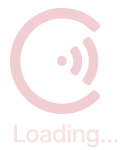 Cloud telephony services that will upgrade intra-organizational communications and save on expenses
Testimonials
So why choose Voicenter? In light of three main reasons: innovation, the ability to execute immediately and professionally.

Liat Porat
Customer Experience | Gett
Voicenter is a leader in service. The whole company from the CEO to the last of the employees is dedicated to the result, which is a success.

Haim Kaduri
Founder | Kaveret
Excellent support, excellent service and thanks to their system efficiency our sales have improved by 15% in the last year.

Oshra Levi
VP Marketing & Sales | WINWIN
As a dynamic and innovative company, the solution implemented by Voicenter provides an accurate response to our needs, enabling optimal management and streamlining business processes.

Select your solution
When we strive to become better than we are, everything around us becomes better too
Business phone system
Perfect match to your office needs and performance
Cloud contact center
Implement a state of the art contact center system for your teams
Management tools
Receive tools to supervise your business operations